Maple Ave Restaurant serves eclectic American Cuisine in the heart of Vienna, Virginia.  We are open 7 days a week.  We serve lunch Monday to Friday, dinner  all week and brunch Saturday and Sunday.
our location

147 Maple Ave W
Vienna, VA, 22180
Parking is limited.
our menu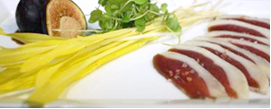 Maple Ave's menu celebrates seasonal, locally-sourced ingredients paired with global techniques, served with elegance and flair.
make a reservation
Maple Ave Restaurant is open seven days a week for dinner and  lunch with a special brunch menu and bottomless brunch cocktails on weekends.