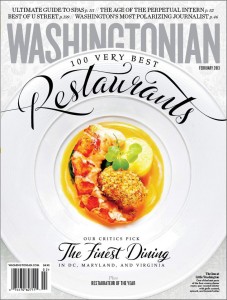 The MAR crew is excited to share with you that Maple Ave was included in the 2013 Washingtonian's Top 100 Very Best Restaurants. Also, thrilled to be included in this years Top 10 HOT LIST. This is what they said:
 Who wouldn't be skeptical of a suburban restaurant that charges upward of $20 for entrées and looks to be housed in a '60s-era doughnut shop? And the menu's crazy quilt of influences—Korean, Thai, Americana, Mediterranean, and Moroccan—doesn't do much to convince you to chance it. But you should. Chef/owner Tim Ma doesn't take shortcuts and puts his heart into everything he sends out. His rendition of shrimp and grits could persuade a Louisianan that the chef grew up in Bayou Country. A bowl of mussels in a saffron-coconut broth bests the work of most Thai kitchens. And pork-fried rice tastes like what a Chinese or Korean chef whips up when he's off his shift. Don't miss:Crème fraîche chicken wings with Korean chili paste; scallops with coconut-scallion risotto; braised beef cheek; whole branzino; beer-battered fries; chocolate dumplings; yuzu-lime pie; mochi.
For complete article click here.